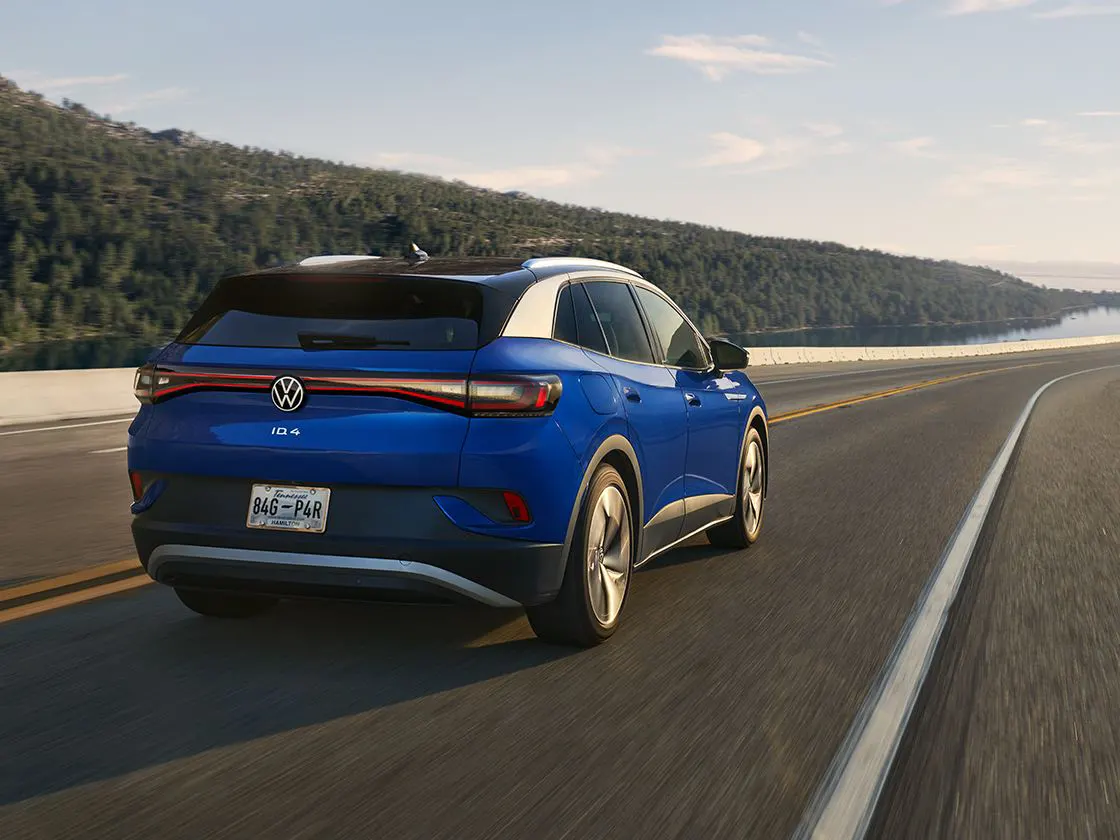 Range
The strong, silent type.
The Volkswagen ID.4 Pro S and 1st Edition electric vehicles can take you where you need to go with an EPA Estimated Range of 250 miles. Range for all other versions is not yet available and will vary.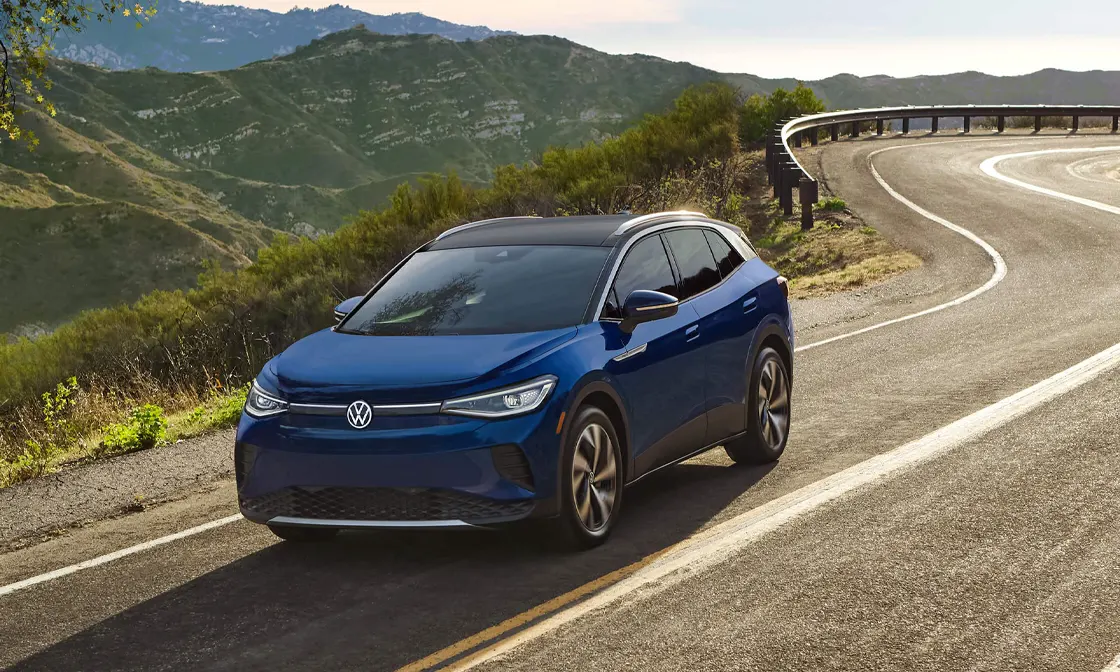 Drive confidently.
The addition of all-wheel-drive in a typical SUV helps give the driver more traction. But the Volkswagen ID.4 electric vehicle is anything but typical.
Available all‑wheel‑drive means getting a second electric motor at the front wheels–giving you quicker acceleration and intelligent handling that distributes all that power where it's needed most.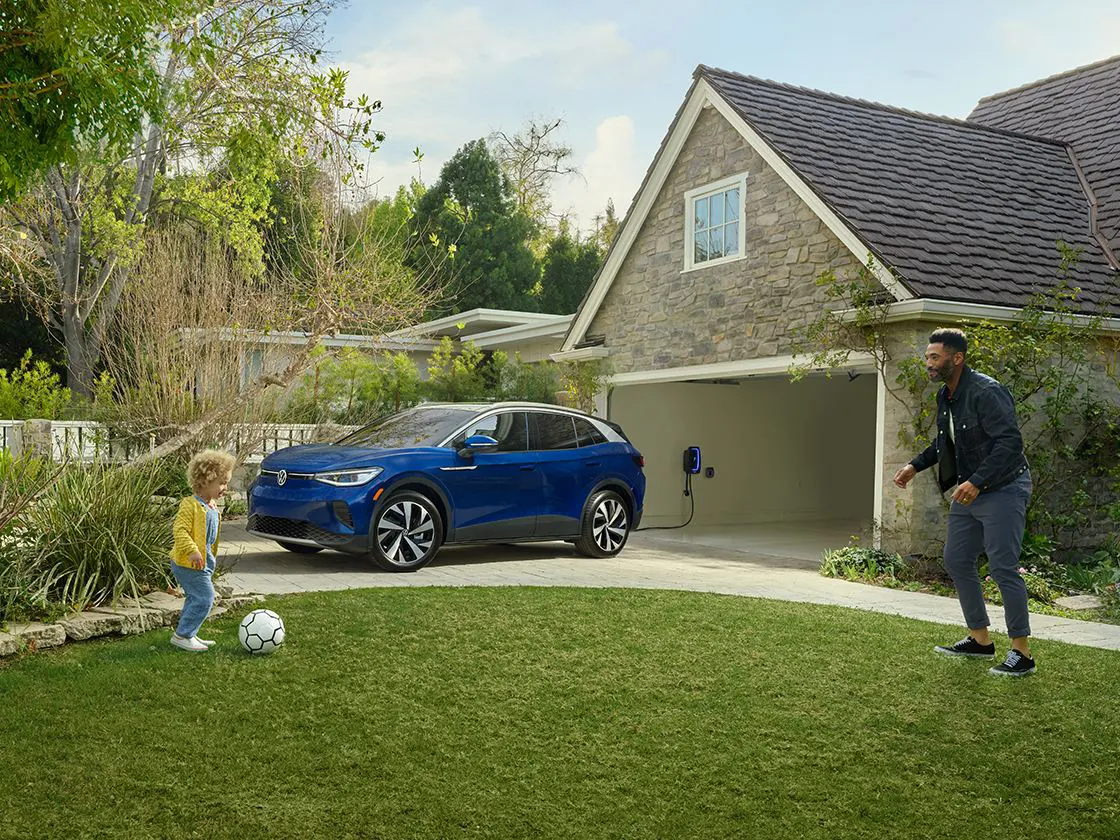 At‑Home Charging
Goodbye gas. Hello range.
The ID.4 is capable of achieving 33 miles of range in about 1 hour of charging (at a home or public L2 charger)[5]. Going EV means never getting gas again. It also means thinking about driving differently. You'll think in range rather than MPG. Instead of filling your tank, you'll charge your battery. And there are so many different ways to charge your Volkswagen ID.4 electric vehicle.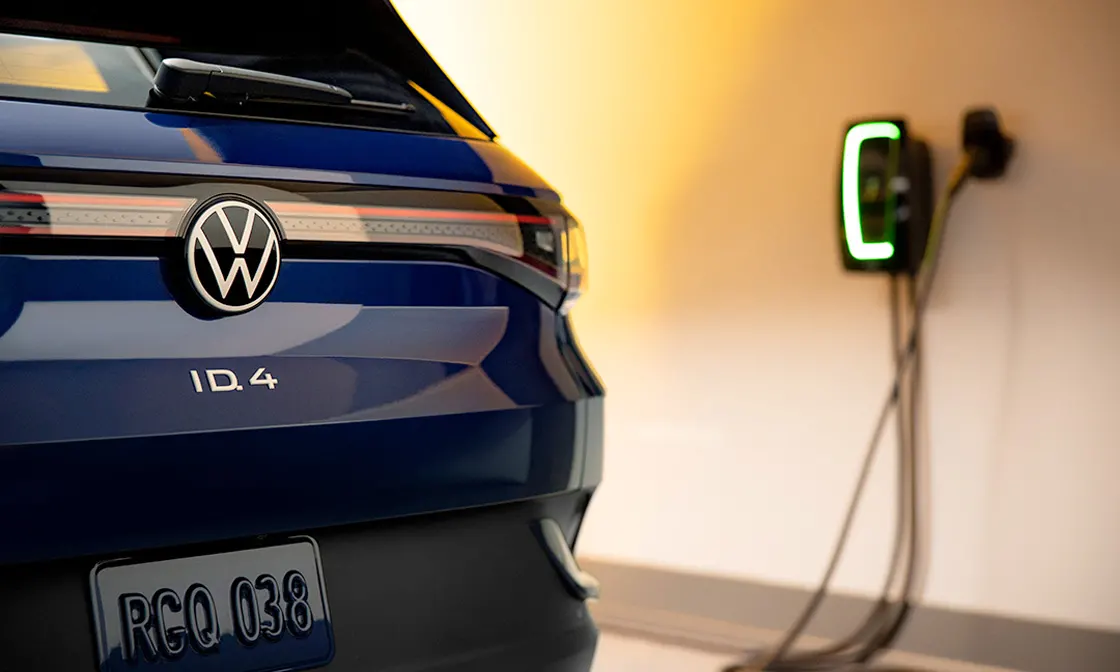 Take charge.
The best way to charge your Volkswagen ID.4 electric vehicle at home is with a L2 wallbox charger. Your VW ID.4 will include a L1 charging cable but charging times will be longer than a L2 wallbox.
Electrify Home offers a home charging solution, purchase your charger and get assistance finding an installer via Qmerit at Electrify Home.
ID. Light
Smarter than ever.
Think of the ID. Light as the way your ID.4 communicates with you. An intuitive light bar that runs across the dashboard, the ID. Light uses glowing visual and acoustic cues to telegraph incoming calls, brake warnings, charge status and more.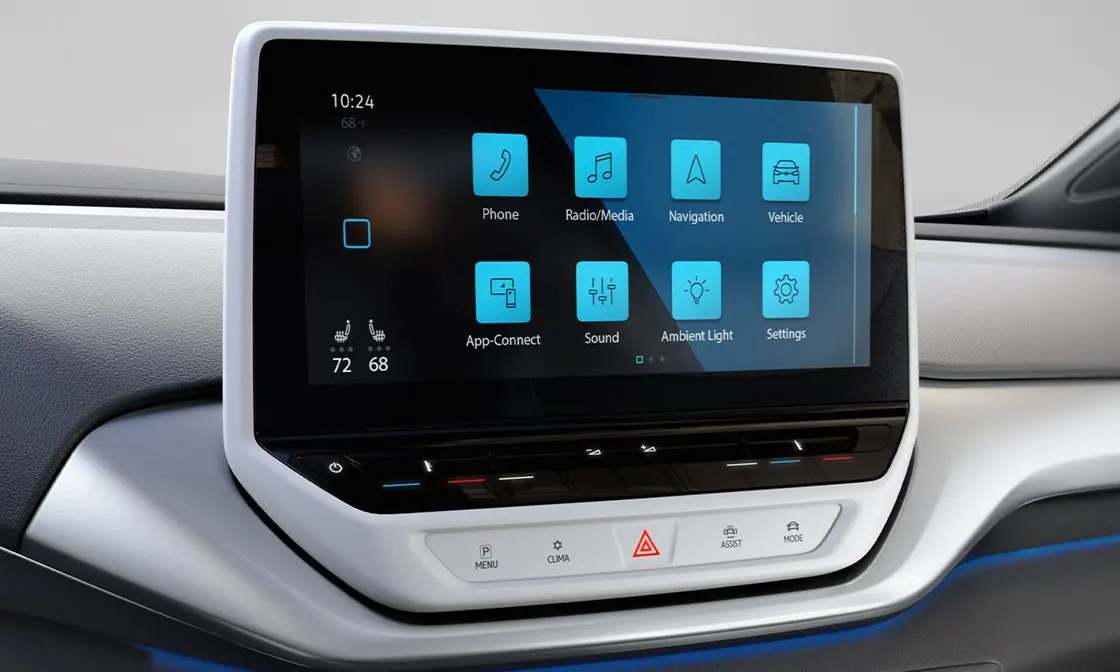 12" Touchscreen display.
Your central hub for your drive, this touchscreen with voice control is equipped with smart features like interactive navigation, climate control and more. So you can get where you're going, and stay comfortable along the way.