A BRAND-NEW WAY TO THINK ABOUT USEDCARS

The WorldAuto program covers every Certified Pre-Owned vehicle sold through Minuteman Volkswagen. It makes purchasing a used car feel like a totally new experience.
About WorldAuto

We know buying a pre-owned vehicle isn't always easy. Lucky for you, WorldAuto vehicles aren't just any ordinary pre-owned car. To meet WorldAuto standards, we set the bar a little higher. Every certified pre-owned VW is subject to a 112-point dealer inspection, and no, one of those steps isn't just kicking the tires. A certified Volkswagen technician goes through each car with a fine-tooth comb. And if they find anything wrong, they'll repair or replace it.

Once a vehicle passes our test, we then include some additional bonuses that help give you more peace of mind when buying a WorldAuto Certified Pre-Owned VW.

2-Year or 24,000-Mile Limited Warranty
Volkswagen is happy to offer a 2-year or 24,000-mile (whichever comes first) bumper-to-bumper limited warranty on all Certified Pre-Owned vehicles. Think of it as peace of mind on four wheels.

24-Hour Roadside Assistance Program
Get two years of 24-hour Roadside Assistance on your vehicle, on us. That means you'll have a group of automotive experts standing by 24 hours a day, no matter what your vehicle's odometer reads.

Comprehensive 112-Point Dealer Inspection
Every car is put on the lift, every engine is tested on the road, and every inch is inspected. If a car isn't working perfectly, we won't let you drive away in it. And if any VW elements fail to pass muster, they will be repaired or replaced with genuine Volkswagen parts.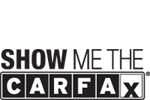 CARFAX Vehicle History Report
Every WorldAuto vehicle comes with a detailed CARFAX report so you can have a peace of mind. Because every report checks for title problems, ownership history, and accidents, it's the best way to find out everything your car - and its owner - have been up to.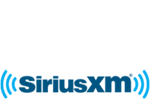 SiriusXM Satellite Radio Free Subscription
With over 150 channels, SiriusXM Satellite Radio brings you more of what you love. If your Certified Pre-Owned vehicle is SiriusXM-equipped, you'll enjoy a 3-month All-Access trial subscription. Anything you could ever want to hear, practically everywhere.

Quality Pre-Owned Vehicle Warranty
Volkswagen is happy to offer a 1-year or 12,000-mile limited warranty (whichever occurs first) on all Quality Pre-Owned non-Volkswagen vehicles.